Deep RiverRock —
Calculating the environmental impact, one recyclable bottle at a time.
Digital Experience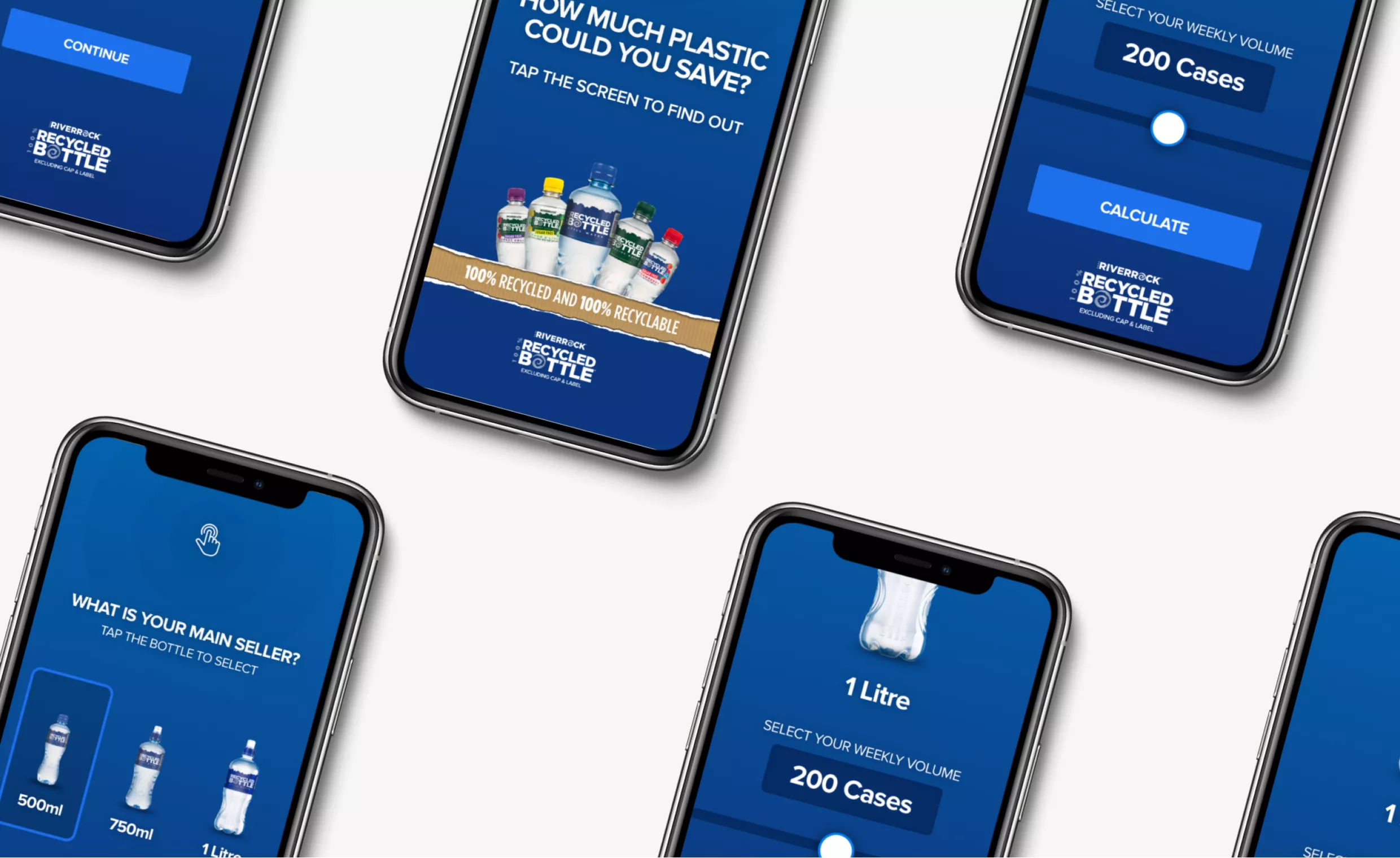 Client
Deep RiverRock ~ Coca-Cola
Services we provided
— User Experience (UX)
— Software Design
— Mobile App Design
An immersive interactive calculator project for Coca-Cola to promote the environmental benefits of their new 100% recyclable bottle range for Deep RiverRock water.
We were approached by Coca-Cola Ireland to design and develop an immersive digital experience to promote their 100% recyclable bottle range to franchisee owners and the general public to raise awareness of the harmful environmental effects of plastic waste from normal plastic bottles.