Questions To Ask A Mobile App Developer Before Working With Them
James Nesbitt
•
Updated
•
10 minutes read
The process of choosing the best mobile app development company for your project doesn't have to be too complicated. We know that outsourcing your mobile app development project to an agency can feel daunting, especially for start ups or transformative businesses, so we've put together a list of essential questions to as a mobile app developer before deciding to invest your money and time in working with them for your project.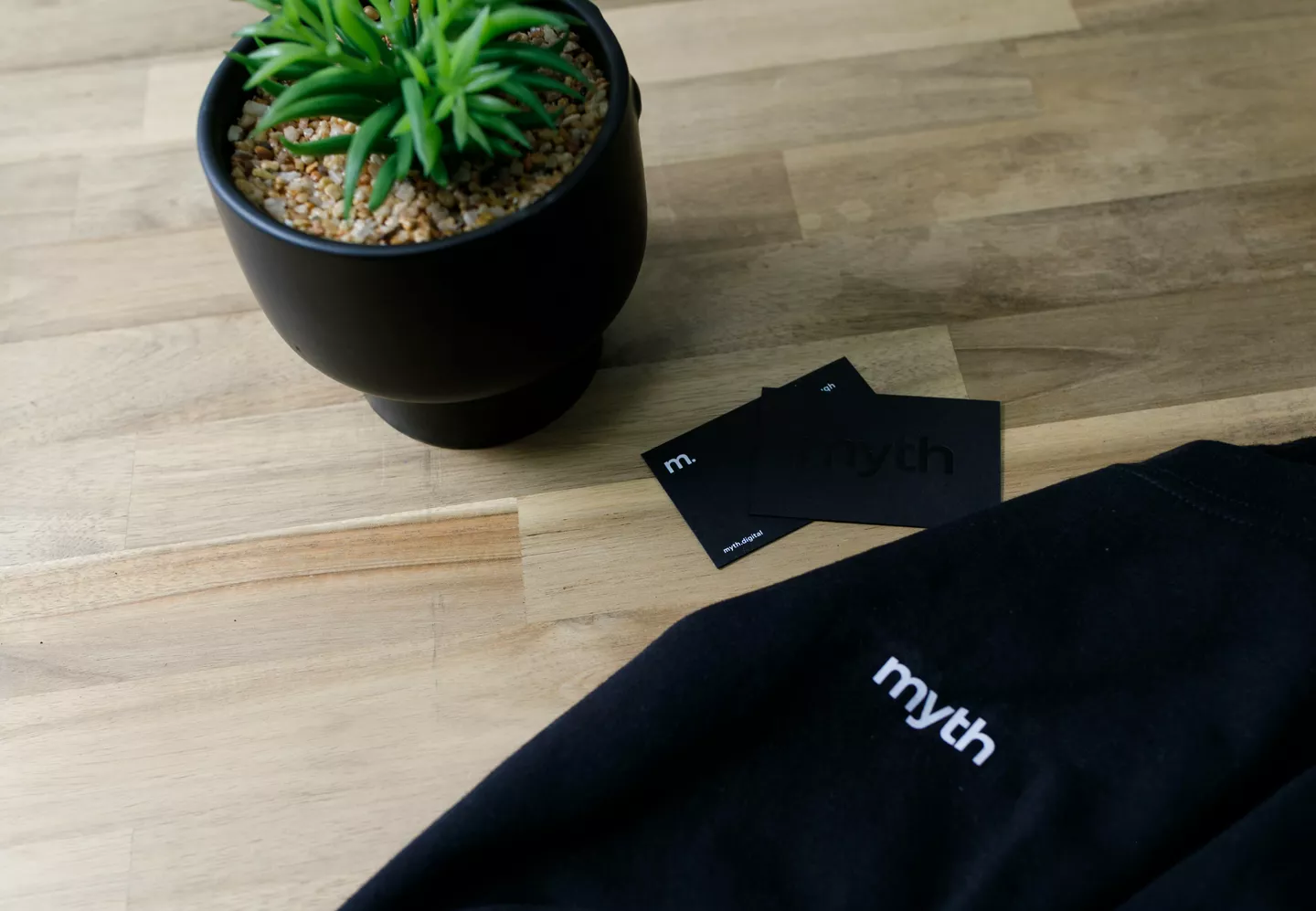 Any mobile app development company who are worthy of your time will be committed to communicating with you with clarity from the start, building trust, and providing a service driven by their expertise to adapt to your needs and unique project requirements. The questions below should be raised by you in initial enquiries, discovery calls or face-to-face meetings, and it's essential that you pay close attention to your prospective mobile app development team's answers, keeping an eye out for any potential red flags.

Our Business Development Manager Jen McCullough's number one piece of advice when talking with a prospective app development company is:

"Your main priority should be to ensure you feel you have a team who understands what it is you want to build, and why you want to build it. Make sure that your development team take time to have a conversation with you about what you want, to get real clarity on the project from the get-go and, make sure they are building the right product for you."t

What do mobile app developers do?
Now while you might already have a good idea of the service a mobile app development team could provide, asking a prospective developer or agency to summarise their answer to the question 'what does a mobile app developer do?' will give you an idea of what service to expect from them, their style of working, and what you'll ultimately be paying for. An app development project consists of more than writing code, building functions and designing an attractive user interface, so it could be a red flag if you don't get a comprehensive answer from a prospective development company on what it is they do and can offer you.

It's also important to get an idea of a company or agency's mobile app development team roles so you understand the structure of the organisation, who will be working on what, and who you'll be talking to throughout the process.

At Myth, the mobile app development team roles are generally split between project leads who are the main point of contact for clients and can advise on commercial and practical levels and manage timelines; they work with a team made up of a dedicated UX designer, a dedicated back end developer, and a front end developer (depending on the requirements of your app).

It's also important to find a mobile app development team who understands what stage you're at in terms of the concept and project. An agency or development company should be able to gauge where you are in terms of knowledge and what support you need. Some businesses already have a product and a good idea of what they need from a development team, and other clients are total newbies to the tech world. A good, well-structured mobile app development team should be able to meet you where you are, and adapt to your needs, budget and time frame to support you through the project appropriately.
What mobile app development experience do you have and can I see examples of your previous work?
This is one of the no-brainer questions to ask a mobile app developer before working with them. It's essential to have a look through previous projects to get an idea of their experience and if you like the look and feel of their work.

If you end up in conversation with Myth and want to look through examples of apps we've built, we'll send over a comprehensive 'app deck' for you to browse which will give a clear idea of our style, aesthetic, UI and UX skills. We also showcase a lot of our latest work on our website, including case studies of work from various clients such as SeeMe Hired, Indigo, Deep RiverRock, and Newell Stores to show the breadth of what we can offer.
Want an idea of our tastes and design preferences? Check out this article, Examples of The Best Mobile App Designs Chosen by Experts.
How much Native, Hybrid and Cross-platform app development experience do you have? What do you recommend for my app idea?
Of all the questions to ask a mobile app developer, this is definitely worth talking about with any company you are in discussion with. A good mobile app development team will have expertise in all areas and be able to help you decide on the best route for your app project with confidence. Making the right or wrong choice of approach can severely impact the timescale, development costs, and quality of the end product.

Learn all about the difference between development approaches on our blog:
Understanding Native, Hybrid and Cross-Platform Mobile App Development
What mobile app development programming languages, tools and frameworks do you usually work with?
Raising this question can be a good test of a mobile app development company, but if their answer isn't what you were expecting or hoping for, this isn't necessarily a deal-breaker.

Depending on how clear you feel the communication channels are, and if you trust their expertise, there isn't really a wrong answer when it comes to tech stacks including programming languages and software for front and back-end development.

Many of our prospective clients are keen to learn more about the tools developers use to build apps, check out these articles on our blog to get a good idea of what development companies are referring to:
The Best Tech Stack for Mobile App Development

The Best Mobile App Development Tools and Software in 2023

The Best Mobile App Development Frameworks in 2023
Every mobile app development company will have their favourite techstacks and frameworks to work with and preferences between agencies can vary hugely. When raising this topic, get a good feel for why your developer is suggesting specific tools or software for your project, and ultimately figure out if you feel you trust this developer and their suggestions.

There are many different frameworks and codebases to work from that achieve a wide range of great results, so don't be put off immediately by an app developer suggesting a framework you haven't heard of, or another developer has told you they don't recommend.
How will the project be managed?
Before you make a decision to invest an money into a project with a mobile app development team, it's essential that you get an idea of how they operate, and how your specific project will be managed so you know what to expect and when.

You want to be on the look out for:
Good organisation

Clear communication

A solid, expert team to take on the work
Check out our article, Your Mobile App Development Project Explained: What to Expect, to get a clear understanding of how the team at Myth manage projects from project briefing to deployment date.
What is your pricing structure for developing a mobile app? How much will my app cost to invest in?
When done right, custom mobile app development can increase revenue and brand awareness, providing a return on investment and boosting business. However, getting clarity on how big a budget you need to have to build the perfect app for your brand can be difficult. That said, it's still one of the most important questions to ask a mobile app developer before working with them.

An answer to the budget question is variable and hard to pin down for a reason. Every project is different and development costs vary from app to app. A developer will need to factor in how complex your app idea is, how expensive including the required features could be, whether it needs to be fully native or cross-platform, your timeline for delivery, and much more.

It's also important that you consider sharing your budget with a development team you trust so they can help you get the most for your money and manage the project as economonically as possible.

Check out our article on How Much Does Mobile App Development Cost? to find out more.
How long will it take from start to deployment?
Similarly to the question on development costs, project timelines and end dates vary from case to case. It's vital that you are as transparent as possible with your developer about your deadline from the beginning to avoid problems along the way, and wasting precious building time with a development company who can't meet your deadline.
What will you need from me throughout the process?
Different agencies will need different things from you depending on their set-up and yours, but it's essential that they give you a good idea of the input you'll need to give and keep you in the loop.

At Myth, we as our clients to commit to engaging in our check-in weekly sessions during the development process, asking questions and providing feedback so we can keep in touch to stay on track and build the app you need without hiccups.
What aftercare maintenance and support plans do you offer?
While it might seem unnecessary at the early stages of developing your app, this is one of the biggest questions to ask a mobile app developer. Even immaculately-built apps will require maintenance, updates and bug fixes, and you may want to increase its scalability or make changes to the design and features over time. A good development agency will offer support plans that you can use after the main project is complete and your app has been successfully deployed.
Our team at Myth tries to create a transparent boundary between 'project end' and 'phase two' after deployment. In terms of post-project support, we've set up an adaptable support plan for clients to make use of that's flexible enough to meet their needs fall in budget. Check out our Myth Support page for more information, and feel free to ask us what post-app-deployment support could look like for you.

So, those are our top 9 questions to as a mobile app development company. We make sure to cover all these topics and more when we start a conversation about work together. We belieive it's important to take you through everything you need to know in a discovery call or face-to-face meeting. That way, you know who you're working with and what we offer in terms of mobile app development services.

What to know more about working with us? Get in touch to ask as many questions as you like and find out if we're the right fit for you.

Do you want to find out how to become a mobile app developer?
Check out our blog to learn the basics and find our top tips and predictions about upcoming trends and the future of this ever-evolving industry.

Myth Digital's Guide to Mobile App Development Basics

What Is the Future of Mobile App Development?

Mobile App Development Trends to Look Out for in 2023

Why Use React Native Mobile App Development?

What to Know About Mobile App Development in Python

Code vs Low Code and No Code Solutions to Mobile App Development
If you're interested in joining the Myth mobile app development team, go to our careers page to find out more.
James Nesbitt